GMB? Don't Forget Google My Business.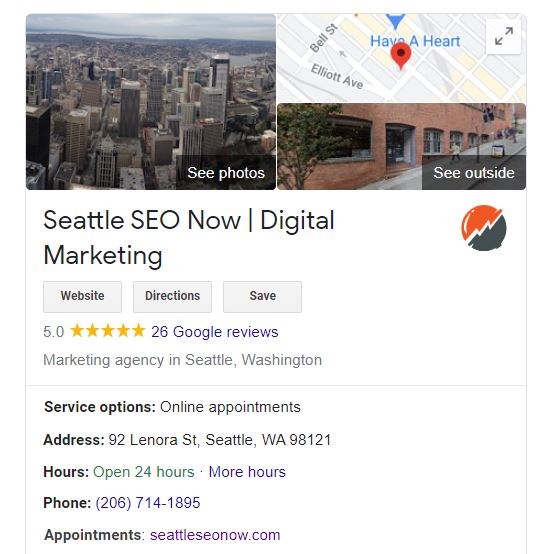 GMB is used to engage with customers for free. In fact, it's a channel that allows social media and SEO experts to deploy content marketing. You will get a free business profile with an account that lets you connect with customers much easier across google search and even google maps.  This came out in June of 2013, which is still very relevant. If you already have a business, it is still a great idea to create a GMB because it can help you reach out to customers through a web page rather than in person. This can help a business tremendously and improve its interest because of the amount of communication on the website.
What is a Marketing Kit?
Business profiles are essential to GMBs. According to the card, business profiles can tell someone looking into a specific business working for that company and what they are like. A company profile often includes a compelling story about how the company began, as well as the company's vision and values. Overall, business profiles are a great way to inform others about a company in the making or someone looking for a job at a particular place.
Marketing kits it is a showcase of what a company has to offer. It helps teach new customers about the company and returning customers an opportunity to gain supplies or new partnerships with that company. Tactics keep customers intrigued by the main idea of the business and have them stay with that specific company for as long as they can. With this, the company slowly grows in popularity, and keeping customers current can help with business expansion.
Verify Your Business
The next point is how to verify your business. It's a crucial factor that getting GMB requires a legit company with a "physical" location. Google has introduced many ways of verification, and one of them includes a video tour of the premises! But, any physical location is generally acceptable, for example, a virtual office. With that said, P.O. Boxes are not permitted.
Business Emails
Getting a business email is a must when using GMB. Google can pick the directory for your business. Some contact information is used to learn more about the company. Emails and verification tie together because of how much each one is needed. 
Benefits of GMB
GMB allows you to appear on maps and local pack listings. A Local Pack takes up substantial real estate on page one of Google search results, and it is the first thing any Google user will see after they type in their query. Local Pack is a SERP that displays the places related to the item you searched. It also gives information to customers that might be needed when searching for a business through maps. Leaving reviews for companies helps. One must never underestimate the power of customer reviews, especially when it comes to search rankings. Another study by Moz shows that online reviews make up 10% of how search engines rank results. Thus, if you want to see constant improvement from your business, the rating feature could do that and give information directly to the owner.
Negative Effects of GMBs
GMBs can get complicated at some points because a big mistake businesses make with their Google My Business posts is trying to cram too much information into a single message. Remember that web users are actively searching, which means it is essential to provide just enough information to entice them to click to learn more. While Google allows up to 15,000 characters in a post, it does not mean you have to use it all. We recommend limiting messages to 150 to 300 characters. Spelling errors are another big thing when it comes to GMBs.
Takeaway on GMB
GMBs play a key role in SEO and can positively impact businesses because they can rate each one at a time. When looking back, each person using GMB can look deeply into a business and decide to pursue it further. Google Entity Stacking, along with many other signals to the business website, helps the online exposure and business. More importantly, it provides a snapshot picture to online visitors and has the potential for them to click and convert.