Seattle SEO NOW
Seattle SEO Company that creates an impact on website traffic and conversions.
Local Seattle SEO Services
What our Customer are saying...
Professional Seattle SEO Services :
Website Design
We build and oversee custom websites with a core goal of driving traffic, sales, and conversions.
SEO Strategy
Carefully planning SEO strategies for each business allows our team to target specific goals.
Technical Structure
Technical website structure and backend optimization provide the fundamentals to rank higher.
Monitoring & Enhancing
Effective SEO requires monitoring and refining strategies based on various market needs.
Website Analysis
Our digital marketing services include data analysis so that we position each website to compete.
Content Strategy
It all falls into delivering content potential customers want to read, explore and expect.
Why Should I hire someone to do my SEO?
There are many benefits in hiring a Seattle SEO expert or digital professionals:
You'd be guaranteed to see results
Professional Seattle SEO service available 7 days a week!
Seattle, online marketing consultants, are aware of drastic changes in the market and monitor and adjust strategies.
Doing SEO by yourself is possible but will take longer due to the learning curve. Also, there is a possibility if SEO is not done correctly, you'd see no results or even be penalized by Google!
Overall, it's always best to do some research and check which SEO agencies or SEO experts fit your budget and needs.
How much should I pay for SEO optimization?
The average cost of a basic SEO package is around several hundred dollars. Hiring an SEO specialist and the SEO cost per month generally depends on what services you are looking for. For example, off-page SEO is cheaper than hiring an SEO company to do everything. From content writing, on-page SEO, social media, and off-page SEO. So bear in mind what services you are opting for.
What is SEO and Why is it important for your Seattle business?
SEO refers to Search Engine Optimization. Strategies implemented by our Seattle SEO experts allow us to help improve your website's online ranking. This online marketing aspect is essential because it will enable your website to be seen more by customers searching for your services and products.
What's the difference between organic SEO vs. Paid Search Results?
Organic SEO allows websites to be ranked based on fixed monthly search engine optimization services. At the same time, PPC (Pay Per Click) is where businesses pay for each click. Also, organic SEO is a long-term strategy instead of Paid search results that have an immediate impact.
What's the difference between On-Page SEO and Off-Page SEO?
SEO professionals utilize both.
On-Page SEO refers to optimizing the website with quality content, internal linking, and correct keywords.
Off-Page SEO refers to promoting your website through inbound links, for example, via social media platforms, discussion forums, and third-party blogging sites.
What is a Domain Authority?
Domain Authority (DA) is a Moz-developed search engine ranking score that predicts how well a website will rank on the search engine result pages (SERPs). Also, it provides insight in terms of credibility.
How do meta descriptions help website traffic and conversions?
Meta descriptions are essential when it comes to search engines identifying the page content. The narratives that appear during searches should be compelling enough that potential visitors click on the link. The results from solid meta descriptions and page titles can result in higher conversion rates.
How do I know when I'm using enough keywords on a web page?
Ideally, synonyms and related keywords should be in your content. This does not mean that you should be stuffing your web page content with keywords. A good rule of thumb is to use a combination of long-tail keywords and write for your customers. The ratio of content to keywords should be balanced and distributed on a page.
Why SEO should be on-going?
As Seattle SEO Consultants, we have dealt with many industries and scenarios and know that SEO takes time. Also, to continue to rank high requires ongoing search engine optimization. For example, as search engines release new algorithms and guidelines, adjustments need to be made to the website. Also, regular website updates and SEO is required to stay ahead of the competition. Overall, ongoing SEO services improve a websites ranking and page position.
Why a sitemap.xml file is needed?
A sitemap.xml file provides a website's structure and makes it easier for search engines to fetch and index it. The benefit of this is that fewer server resources are needed instead of going through each webpage and following links.
How can I optimize images?
Besides compressing the images, they also need to be assigned a text description. The purpose of this is that Google recognizes what the image is. Remember Google is not as intelligent enough to understand the image, hence why an alt text and description are imperative. Also, this will help boost your accessibility factor.
How long does it take to see results from SEO?
As a Seattle SEO Expert and our experience, our customers see results and higher page ranking in as little as three months. In fact, these are all determined based on competition, quality of content, keywords, and SEO efforts.
How much does SEO cost?
The cost of SEO depends on what your goals are as a business and if you're looking for on-page SEO, off-page SEO, or both. It's best first to identify your monthly and yearly budget and then see which SEO service would fit your requirements. Overall, SEO costs start from as little as a few hundred dollars's a month to thousands of dollars for small businesses.
What is page speed and how to check it?
Page speed is the time it takes for your site to load and be available for its visitor. A fast loading speed helps with a better user experience and increases engagement and the likelihood visitors continue to stay on your website and further explore your content and services. You can test your web page speed via Google's PageSpeed.
Do we build websites?
Yes, We Offer Web Design
Nowadays, having a website for a business or company has become an essential component. Customers often will visit the business online before deciding to do a business or get a service. Owning a well-developed web design is crucial for the business to stay in the challenging market environment. Businesses or companies that rely on a well-developed are easily accessible by customers looking for a better service.
First Impression
A well-developed website for a business creates a good first attraction. When customers or clients visit a website, it gives them their first business attraction, where customers will judge a business in a second. It is essential to positively impact customers' first impression in these first few seconds. Therefore, a professional web design is a key to staying in the competition by attracting customers with a well-developed website and the best service provision.
Building up a brand
Building up a brand is a key for a business to lead in the specific industry they are involved in so that customers or clients get familiar with the brand, and they will choose the business or the service when they are ready to convert. A page loads in a few seconds due to good quality and media that responds rapidly. Hence, a visitor is more likely to stay longer on websites that load faster than those that take longer. Online web designs are important because they help create consistency across the page. So, a well-developed website flexes to load rapidly on all devices.
Lead the clients' focus
Good web design helps lead the clients' focus and tell them where to look. The design can trigger attention to special offers on a website, pin outcalls to take measures, and assist clients in figuring out the buttons easily. All these things can lead the customer to take the actions the business they want. Whereas websites that look unattractive or outdated, customers or clients will immediately have negative thinking. They will not find that website attractive, which stops them from visiting that page. Due to this, customers will choose another good competitor for the service they want to get.
Why Our Seattle Web Design Services
Web design plays a great role in an online marketing campaign's success. Therefore, investing in designing a well-developed website that leads people to learn more about the business leads to the best result for that business.
Why Our SEO & Online Marketing Services?
There's no better SEO service offered in Seattle, WA, than what our web agency provides. With hundreds of success stories, how could you possibly avoid our Seattle SEO services? Our highly experienced online marketers understand the complex intricacies of SEO (search engine optimization). Furthermore, we know how to analyze websites and utilize SEO knowledge so that your business is booming and gets the desired online results. Our experience in Seattle and surrounding areas allows us to force your website to the top spot on search results. Such digital marketing efforts will let you see more traffic, customers, and indeed the best ROI!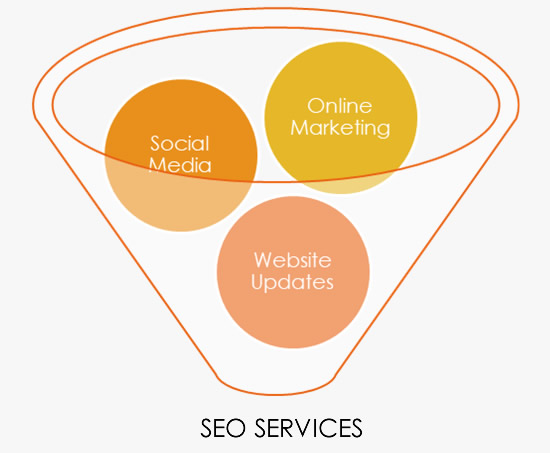 Our philosophy includes solid, proven SEO practices. Also, it doesn't involve guesswork and hoping for the best. Instead, we utilize numerous SEO strategies and marketing tools to customize and deliver results for small businesses. We provide actual results small companies can see. With years of experience, we offer excellent customized web and SEO solutions. Place your trust in our web and digital marketing strengths. Thus, allowing our clients the potential to grow online.
Our SEO Expertise & History
Since the first web page in the '90s and the birth of indexing and search results, we have only gained and continued to expand our SEO knowledge. In fact, during our time in the SEO industry, we've learned that cookie-cutter solutions don't work. Hence the reason why our Seattle SEO services are unique to each business. This approach and SEO creativity allow us to deliver promising and tangible outcomes.
Are you on our Seattle SEO Now website for the sake of finding SEO services in Seattle or an SEO consultant to help drive more traffic to your website? Maybe you've had many online marketers and developers work on your website but had no luck in higher ranking or more website traffic. Perhaps we are wrong? But, when it comes to Search Engine Optimization, we design suitable online marketing campaigns that drive conversions, sales, and leads to your website.
We can help improve your website ranking position and raise your business awareness within your industry. Our local organic Seattle search engine website services help websites ranking. The SEO techniques we use allow our client's website to rank better than their competition.
Connect with us today, and learn about what untapped opportunities your website may have. Contact us today.
What is SEO?
SEO or Search Engine Optimization is the method that web developers and online marketers use to increase website traffic. The results allow visitors to websites to make decisions to consume, download, or make purchases. Overall, SEO will enable webmasters, SEO experts, SEO Agencies to drive traffic to websites.
After all, website visitors want to find the right content and take action. But cannot be done if the web page or website is not available during searches. The only way to get websites to be displayed and ranked higher is to implement effective SEO. Such efforts guarantee and get businesses the results and traffic to their website.
There are two types of optimization, paid and natural (also called organic), for search engine optimization. In particular, SEO refers to the natural or unpaid form of getting content to users. Effective organic SEO results generate higher ranking without paying for the likes of PPC (Pay per click). With effective search engine optimization strategies, any reputable SEO firm can get a web page to appear on the first page of Google.
Purpose of SEO
While SEO's fundamental purpose is to drive more traffic to the site, SEO marketers and web designers always focus on creating the right content targeted at small business customers. Though, this kind of satisfaction doesn't have to be perfect.
In addition to content marketing, a website's technical aspects, such as tags and speed, are always a priority. The highest priority is to produce the most favorable results and index content to match user expectations.
Creating content with the correct search terms and tone helps search engines rank websites and web pages accordingly. What and where web results all depend on the  Search Engine algorithms. In the SEO Marketers world, this is "SEO Friendly" content.
The software that crawls websites for content evaluates, rates, and indexes web pages is a spider, an appropriate pun for the Web. Though only Google developers know exactly, the indexed content results from more than 200 elements such as location, categories, and demographics. For example, when you search "Seattle SEO near me," the Search Engine will return results based on locality as well as the keywords.
Optimize for Users
The search engine provides in-depth documentation about optimizing content to be responsive and in line with current trends. Google SEO guidelines don't reveal too many details about SEO but offer strategies that help websites and web pages to rank well. Also, give you insight into what you should do as a business or webmaster.
We, on the other hand, have years of experience in what works and what does not. Connect with one of our SEO specialists today and see what our Seattle SEO Services can do to your website standing.
With so many Seattle SEO agencies and companies around, we understand that picking one that delivers and fits your business needs can be a daunting task. It just makes sense to do some research and have a simple conversation before signing any contract, for starters. Always allow you to establish a relationship and understand the critical motives of each agency.
There will be complex sales, there will be scares, and there will be a low cost. SEO services But, as a business owner, you need to identify the experts from the rogues. You will soon realize that authentic SEO professionals from the con artists.
Opting for an established and reputable Seattle SEO agency like ours will get you results and many online opportunities.
More about Seattle SEO Services
So, what are you thinking? "I've never heard of an SEO? What is SEO? Am I being misled by this salesman?" I can assure you that SEO is genuine and very much important to the health of your website.
You see, search engines such as Google and Bing have to sort through billions of websites to come up with accurate search results. How do they take a user's search and respond with pages and pages or results so fast? An algorithm. Algorithms and formulas decide what gets displayed on page one of a search browser; also, pages that rank low follow. This means that your input passes through a series of complex formulas and algorithms, and eventually, hundreds and thousands of web page results are displayed.
Our company gives websites the traction needed for them to be ranked high. Seattle SEO Now, people have gained knowledge and experience through real-life projects. Without getting too nitty-gritty, here is a brief overview. Search engines use keywords to do a lot of heavy lifting when searching for a website. By repeating keywords and phrases within your website content, you can get a better SEO rating. Note this does not mean stuffing a web page with keywords!
Everything on your webpage affects SEO ratings in some way. If your title is a good summary of your page, then you get a better SEO rating. If links on your page lead viewer to related material, you get a better SEO rating. The main thing to remember is that the core part is that if you have unique and exciting content that holds the viewer's attention, you get better SEO ratings.
Are you interested in more? Read some articles on our SEO blog or contact one of our SEO Experts.
Seattle SEO Services
Improve Visibility | Increase Targeted Traffic | Target Qualified Leads and Conversions | Website Analysis & Competitor Analysis | Keywords Analysis and Suggestion according to website relevance | SEO Friendly URL Suggestion and Implementation | Optimization of Title Tags and Meta Description Tags | Header Tag Optimization | Optimization of italics and bold tags | Analysis of non-indexable attributes | Robots Optimization | Image Analysis and Optimization of Alt and Title tags | Hyperlink Analysis and Optimization | Optimization of internal Navigation /linking structure | Analysis of Broken Links | Page Content Optimization | Fix Canonicalization error | Website URL Redirection | Improve website performance | High-quality Article Submission | Profile Creation | PDF Submissions | Social Bookmarking submission |Directory submission | Classified posting | Local listing | and more.
We offer search engine optimization, online marketing, and web design to small businesses in:
Auburn| Bainbridge Island | Bellevue| Bellingham | Bothell | Bremerton | Burien | Camas | Covington | Des Moines | Edmonds | Everett | Federal Way | Issaquah | Kenmore| Kennewick | Kent | Kirkland | Lacey | Lake Stevens | Lakewood | Longview | Lynnwood | Maple Valley | Marysville | Mercer Island | Moses Lake | Mount Vernon | Oak Harbor | Olympia | Pasco | Pullman | Puyallup | Renton | Redmond | Sammamish | Seatac | Shoreline | Spokane | Spokane Valley | Tacoma | Tumwater | University Place | Walla Walla | Wenatchee | Yakima.
Seattle SEO Now Services Include:
Our Web Agency has worked with many known clients from many industries.