What is Search Engine Optimization?
Search engine optimization (SEO) is the process of improving the volume and quality of traffic to a web site from search engines via "natural" ("organic" or "algorithmic"). Online marketers and SEO strategists analyze search results. techniques and tactics to increase the number of visitors to a website. For example, by obtaining a high-ranking placement in the search results page of a search engine (SERP).
History of SEO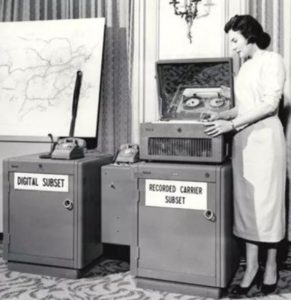 A history of search engine optimization (SEO) is the obscure etiology of its birth. By default, the term search engine optimization was considered after the development of search engines. A troublesome aspect of this implication is the fact that search engines and the Internet did not always have their modern form. For example, the Internet arguably can trace its roots back to 1958 when AT&T introduced the first commercial modem, enabling remote computers to communicate over ordinary telephone lines.
While the Internet's technical roots were already in use, the term "Internet" did not actually come into existence until December 1974. The term was adopted in Request for Comments (RFC) 675 published on the Internet Transmission Control Program. Around this same time, "an Internet" gained more common use as ARPANET was interlinked with NSF Net to mean any internetwork using TCP/IP.
In 1990, the first identified search engine was created as a school project and was a text-based index of "archived" and shared File Transfer Protocol (FTP) files. Thus came the name "Archie" because the name fits length parameters. This tool did not resemble today's modern form of a search engine with a front-end graphical user interface. Also, the back-end complex algorithms in finding, collecting, and organizing information were simpler. Like the Internet, search engines evolved as advances were made in technology, and as needs arose.
First Search Engine
In 1992, Gopher became the first search engine using a hypertext paradigm. Only a year later, the graphical Mosaic web browser improved Gopher's primarily text-based interface. At about the same time, Windex became the first search engine to crawl the web indexing and searching indexed pages on the web. By 1998, the major search engines found today were in development.
SEO symptomatically grew out of the development of search engines and the World Wide Web. As natural language search capabilities were designed in search engine tools, the relevancy of ranked results was discovered. These updates had significance on website ranking and traffic coming to web pages. Rather than the web just being a collection of shared files, the World Wide Web opened concepts of e-commerce and internet marketing. With new avenues of sales to be gained, companies found value in creating and promoting their websites.
Uses and Effect of SEO
Keyword in the title tag. The title meta tag is one of the strongest relevancy signals for a search engine. The tag itself is meant to give an accurate description of the content of the pages. Search engines use it to display the main title of a search result. Including a keyword in it will indicate to the search engine what to rank the page for. Ideally, the keyword should be placed at the start of the title tag. Pages optimized this way will rank better than those with keyword closer to the title's tag end.
Keyword in meta description tag. The importance of the meta description tag today is often discussed in SEO circles. It is nonetheless still a relevancy signal. It is also crucial for gaining user clicks from search results pages. Including the keyword in it makes it more relevant to a search engine and a searcher. Keyword in the H1 tag. H1 tag is yet another relevance factor, serving as a description of the content of the pages. Despite an ongoing discussion about its importance, it is still a good practice to include your keyword in a unique H1 tag on a page.
Using keywords in the copy of the page. Up until recently, stuffing your page with keywords was a surefire way to increase its rankings for a keyword. That's not the case anymore. Using the keyword in the copy still sends a relevancy signal of what the content is about. How you place it, however, has changed drastically.
Overview
With so many Google search features available, search engine optimization (SEO) is the practice of working to improve the position of online content. More importantly, its how search engine vendors are adapting and building algorithms to better provide exact information. Whether its a website, webpage, info-graphic or Youtube video the end goal is more viewers and conversions. The desired outcome is that more people will find the content and website. In fact, its a way to attract an increased number of visitors who go on to become customers, clients, or users of your product or service.
Optimizing a website is an ongoing process that requires constant attention. SEO isn't something that your website either has or doesn't have. There are many factors that are used to determine how optimized a website is at any given time, with the SEO rating of a website falling somewhere on a sliding scale. The process of affecting the visibility of a website in a search engine's natural, or unpaid, results. SEO has advantages but also disadvantages that require careful consideration before you decide on taking that route to grow your business.
Advantage of SEO
The flow of Free and Targeted Traffic
The traffic you receive to your website from a search engine is made up of users who searched for applicable search terms related to your business. It might be said that you truly don't pay for activity and online movement. But, individuals do pay indirectly when utilizing paid promoting channels like PPC and Google AdWords. Your cost will altogether diminish on the off chance that you play out all other SEO exercises like third party referencing. Think about it, businesses that advertise online need to recoup their costs somehow. So why not increase the product or service price.
Trusted by Consumers
When they search for a product or service, they trust that the top result is the best one. Is it the best? That's not necessarily the case, but the top result does have some very good search engine marketing thanks to this assumption. Top-ranked websites are more likely to be clicked on that those that end up further down a search page.
Trackable
Results are much more satisfying when you can see them laid out right in front of you, and search engine marketing allows you to see just what is and isn't working.
With Analytics and reporting tools, you'll see a clear-cut increase in traffic. This is a definite way to maximize your business efforts. SEO will give you results. Also, as soon as you start your SEO efforts you will see traffic increase at a steady rate. Using tools to track traffic to your site you can clearly help you monitor and watch as more people visit your site. Regular traffic analysis will help your refine your website and help increase sales.
Disadvantage of SEO
Takes Time
Unfortunately, search engine optimization does not work overnight. It takes time for a website to rank on certain search terms; slowly, you'll see keywords climb up the ladder of results.
Competitive Keywords
Some keywords are competitive, which means there are a lot of companies out there, just like you, who are trying to rank on those same keywords. This will require more effort and time to rank higher.
Adjusting to Change
Search engines are often changing their algorithms to get more accurate results. This means one day you can have the number one spot, and the next day you'll be at the bottom of the page. Hence, why it's always wise to create content for the visitors and customers.
On-site SEO and Off-site SEO
On-site optimization is probably the most imperative component of how SEO Works on your website. You may have found experts who talk a considerable measure about link building, without befitting on-Site Search Engine Optimization, will not be as compelling. Let us delve into minimum on-site SEO components you ought to put on each of your site's main pages, including home page, landing pages, etc.
Link Building is presumably a standout amongst most of the fundamental objective of third-party referencing is to get different sites to link to yours to increase traffic and search ranking. consider positioning at the top results of SERPs as your SEO challenge, then link building is like votes, saying your site should be positioned at top spots. Having befitting links with Keyword Anchor text will help you rank particularly for the keywords that are connected via link building.
Role of Title Tag
The title tag updates search engines that truly matter to the page. It ought to be 70 characters or less and incorporate your business or brand name and related keywords that identify with that page as it were. This tag is put between the <HEAD> </HEAD> labels close to the top point of the HTML code for a page.
Role of Meta Description
The Meta description of your site gives search engines somewhat more knowledge into what truly matters to your page. There may still be a civil argument about whether Meta description can help with keyword rankings. In any case, you need to compose your Meta description in view of your target audiences that incorporates the page's fundamental keywords, as this would be shown in search results of search engines.
Search Engine Optimization and how SEO works, it is important to know the right use of title tag and Meta description. You can see that the keywords looked by a client are emboldened by Google in both the title tag and the Meta description. This is the reason you need to utilize your business or brand name and keywords in both the title and Meta description – it helps your query items emerge to the searcher when they are seeking those terms.
Role of WordPress use
On the off chance that you utilize WordPress, it is going to be more helpful. Including title labels and Meta descriptions to your pages is simple in WP by utilizing free plugins such as- All in One SEO, SEO by Yoast, Scribe SEO, and Platinum SEO.
Along with title tags and the Meta descriptions, which are the most essential SEO components, there are some others as well. If you wish to know what SEO is and how it works, make sure to comprehend and fuse the below given on-site elements as well into your site's page content for effective search engine optimization.
Organic Links
These are the natural links that you do not need to request, and that is why they are the best kind of links. Particularly if you can get them on sites with high authority scores, they would be more effective.
Whitehat Links
This essentially remains for Quality Link Building Services that you ought to make progress toward.
Blackhat Links
These are the spammy links, which are of low quality and the kind you ought to stay away from.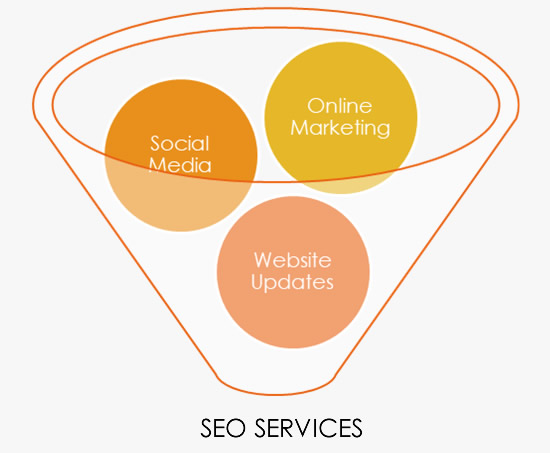 How SEO works
The world of SEO is full of so many different search engines, firms, opinions, and more. Google recommends one thing, Bing another, and then companies and message boards tell you not to believe it, and really the only way to rank is by doing this or that. SERPS, organic ranks, search marketing, algorithm updates, penalties, backlinks, colored hats, and more… it can get overwhelming to try to figure out how search engine optimization works, and where to even begin. Here at Seattle SEO Now, we work hard to make what we do clear and easy to understand, so here's our quick breakdown of how it all works.
SEO has its foundation in links
In the early days, the creators of search engines sought a way to index the pages of the internet and to provide quality sites in response to a query. The thought was that the more times a site was linked to (called backlinks), the more reputable the site was, and thus the higher in the rankings it should be. Algorithms were developed to automate this process, and thus websites like Google were born.
The problem was, with how this was originally built, people caught on to the way it worked and began manipulating the algorithms to get the results they wanted. Many companies would build "link network" sites, whose sole purpose was to link other sites together, thus artificially raising the ranking of their member sites. Oftentimes, when you hired an SEO firm, you would be asked to create a links page on your site that listed other sites as "partners."
Google, primarily, has actively fought against these tricks (employed by what many call "black hat" companies), and have put an emphasis on quality content and public reputation. It has created many different new algorithms to help weed out these black hat tactics: Penguin to combat link building strategies, Panda to combat content that is geared strictly toward keyword ranking, the newer Pigeon for local results, and others. Bing and other search engines have slightly different approaches, but the foundations are often the same.
Takeaway on Search Engine Optimization
Search engine optimization is a hard and tedious job, it can take a large amount of your time, there are too many pieces of the puzzle that you need to piece together. Web pages that contain the words that your target audience is typing into search queries generally have greater search engine visibility than pages that contain little or no keywords. The way your web pages are linked to each other also affects your site's search engine visibility.
As a Seattle SEO agency, at Seattle SEO Now we know that search engine spiders can find your pages quickly and easily and has a much better chance of appearing at the top of search results if done correctly. If two web sites have the same text component and link component "weights," the site that ends users click the most will usually rank higher. Sometimes, a popular web site will consistently rank higher than sites that use plenty of keywords. Therefore, building a site that appeals to both directory editors and your target audience is very important for maximum search engine visibility.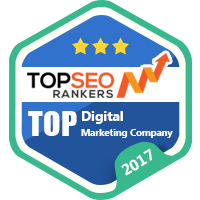 Our SEO services are available for businesses all over the northwest:
So, you might be thinking. I've never heard of an SEO? What is SEO? Am I being bamboozled by this salesman? Well, I can assure you that SEO is real and very much important to the health of your website. You see search engines such as Google and Bing have to sort through billions of websites to come up with accurate search results. How do they take a user's search and respond with pages and pages or results so fast? An algorithm. This means that your input is passed through a series of complex formulas and algorithms and eventually hundreds and thousands of web pages are churned out. This algorithm is what decided what gets displayed first, on page one, and what gets buried deep behind.
Our company gives websites the traction needed for it to be ranked high. In fact, Seattle SEO Now has gained knowledge and experience through real-life projects. Without getting too nitty-gritty here is a brief overview. Search engines use keywords to do a lot of heavy lifting when searching for a website. By repeating keywords and phrases within your website content you can get a better SEO rating. Note this does not mean stuffing a web page with keywords! In fact, everything on your webpage affects SEO ratings in some way. If your title is a good summary of your page, then you get a better SEO rating. Also, if links on your page lead viewer to related material, you get a better SEO rating. The main thing to remember is is that the core part of it is if you have unique and interesting content that holds the viewer's attention, you get better SEO ratings.
Interested in more? Read some articles on SEO or contact one of our SEO Experts.
Digital Marketing Agency Seattle
We offer search engine optimization, online marketing, and web design to small businesses in:
Auburn| Bainbridge Island | Bellevue| Bellingham | Bothell | Bremerton | Burien | Camas | Covington | Des Moines | Edmonds | Everett | Federal Way | Issaquah | Kenmore| Kennewick | Kent | Kirkland | Lacey | Lake Stevens | Lakewood | Longview | Lynnwood | Maple Valley | Marysville | Mercer Island | Moses Lake | Mount Vernon | Oak Harbor | Olympia | Pasco | Pullman | Puyallup | Renton | Redmond | Sammamish | Seatac | Shoreline | Spokane | Spokane Valley | Tacoma | Tumwater | University Place | Walla Walla | Wenatchee | Yakima
Seattle SEO Now Services Include:
On-Page SEO and Off-Page SEO (Backlinking)
Google Stacking
Content Marketing
Ad Campaigns
Web Design
Reputation Management
Social Marketing
Increasing Domain Authority
Our Agency has worked with many known clients from many industries.