Digital Marketing
Digital Marketing at its best!
Online Marketing is significant to the success of any business online and growing exponentially. After all, the critical objective of any business is to reach its customers and viewers. Most digital marketing companies promise, and some even guarantee, that a flood of customers will magically arrive at your business. But many provide false hopes, especially those that do not do the job correctly and fully. Rest assured that we are direct and honest as Seattle Digital Marketers and do not make false promises.
Poorly planned business strategies and marketing campaigns are among the leading reasons a small business will fail. Creating a team that is all in and willing to do the work to succeed is vital to success. Any small business will fail quickly without commitment, grit, knowledge, and perseverance. 20% of small businesses fail in their first year, 30% fail in their second year, and 50% fail after five years in business.
Finally, 70% of small business owners fail in their 10th year. Understanding all the components of a successful business and respecting each need is crucial for survival.
With the ever-present role of online shopping, competition is more challenging than ever, and digital marketing is a necessity!
Seattle Digital Marketing Services
Professionals that offer small businesses the opportunity to excel in their industries and online areas.
Website Design
We can build websites that deliver in driving traffic, sales, and conversions through effective website structures.
SEO Strategy
We carefully plan on-page and off-page SEO strategies for each business so that online marketing goals are a reality!
Technical Structure
Technical website structure, DA, webpage URL, and backend optimization provide the fundamentals to rank higher.
Social Media
Effective Social Media requires monitoring and refining strategies based on various market needs.
Website Analysis
Whether it's on-page, off-page SEO, we analyze data and position each website to compete.
Content Strategy
Content marketing helps deliver material to potential customers that want to read, explore and expect.
An Overview of Marketing: Inbound and Outbound Marketing.
To begin with, Inbound and Outbound marketing is a technique that most businesses use nowadays. It is an innovative and efficient way for marketers to promote their services, but each has its benefits. "Marketing" is not marketing. There are various aspects to it. Every technique marketers use to get their services or products out in this world is beneficial. You have to be a step ahead of your competitors in the business world, or they will leave you behind in the dust. You have to be smart with the way you market. Your goal is to gain people that will use your products and services. At the same time, your other purpose is to have your name out there but be as efficient as possible. This is where Inbound and Outbound Marketing come into play. You decide if you want the customer to find you or do you find them.
There are four types of significant market types; each market is different. You can't make an inference about one and assume the other :
Perfect Competition,
Monopoly,
Oligopoly and Monopsony.
A Perfect Competition Market is a type of market that everyone wants to be in. It is a market where everyone is well informed on everything, but nothing is a monopoly. But since the playing field is extensive, our products that people are selling will be out of an average consumer's reach. Then comes a market where Monopoly is a big thing. It takes control of everything and kills smaller companies. We can take Amazon as an example; that drove companies out of business today. In this market, it is hard to stand out and survive since the shark is already killing the smaller fish.
An oligopoly market is straightforward. There is no monopoly, but whoever has the most sales in a specific sector, like selling cars or providing internet services, has their name out there. A monopsony market is a market that no one would like in today's world, but it exists, it is a market where there is only one buyer, and no one else can access the services. It is a monopoly but in buying products. Everyone wants to have perfect Competition in this current era, but it is easy for more prominent companies to become a monopoly. Within these Markets falls the strategy of how you want to market.
Do you want to use the strategy of Inbound or Outbound Marketing?
Inbound Marketing
According to most people and how they view Inbound Marketing, including me, it is very efficient. It attracts people to you because of the experiences you show them or your company's characteristics to sell them a product. "Inbound Marketing builds trust. It is there to build trust and be cost-effective" Inbound marketing has valuable content. It attracts people to you. People usually come across the company through social media or friends through word of mouth. It forms connections when someone is looking for a solution to a problem. Inbound Marketing does not get promoted by unwanted ads and other content.
You can take Apple as a prominent company example. Apple tries to establish a consumer relationship that someone can easily relate to. They do not force people to watch their events, but they link to them on big Social Media sites like Twitter and Instagram or see an ad for it on YouTube, but they do not reveal their product in their ad. Their customer service is friendly when you go to an apple store. Apple's attributes attract people to buy their products year after year, or it may cause someone to switch from Android to an IOS phone.
Outbound Marketing
Outbound Marketing is a unique strategy, but it is not a good or intelligent one. Suppose you want to attract customers. It is not efficient. It involves a lot of "emailing, calling, and cold-calling" to promote services. This is an easy way to land on a permanent block list. It's sort of like how people have a no-soliciting sign on the door of their homes, and people still ignore it and knock on the door to promote their services.
It is a strategy where you go to the customer. The customer does not come to you. This is not cost-effective. If someone is a small business owner, this is not effective. They will spend more on going out and promoting their services than getting money for their promotions and business. If nothing else works, business owners call and discuss what a person does not like about their product and try to collaborate from there. Or stores like Costco send out flyers or a coupon book every month, so people can buy new products while saving money, or car manufacturers send out an emails or promote by tv ads that they are releasing a new model. In these types of Scenarios, big companies like Costco and Car Manufacturers do not mind putting a little money into what they are doing because they will get a higher return than what they will put in.
Differences
Overall, there is a big difference between the two marketing techniques. One technique is more efficient, while the other is not so much. Inbound marketing is, in a way, becoming friends with the customer, while Outbound Marketing is, in essence, forcing your way to the customer. In today's world, everyone likes having a bubble. Everyone wants to be in their own space. No one is interested in a lot of faces, to face interaction because of the pandemic.
Most people like having the flexibility of coming across someone's services. Everyone looks at the reviews. People don't like having someone in their faces, telling them, "Hi, you should use my services.
"Outbound marketing seems a bit too pushy, "it often is costly, it targets fewer people than inbound marketing, and the audience may be less receptive to them" (LaMarco, Rachel).
Most things like these promotions end up in the recycle bin or the trash of your email. Or getting called about a specific service being released seems like a scam call. A lot of people, including myself, do not like door-to-door services. It is annoying you do not want that a person knows where you live. When you do not know them as a person, you don't feel safe.
Strategies Small Businesses Use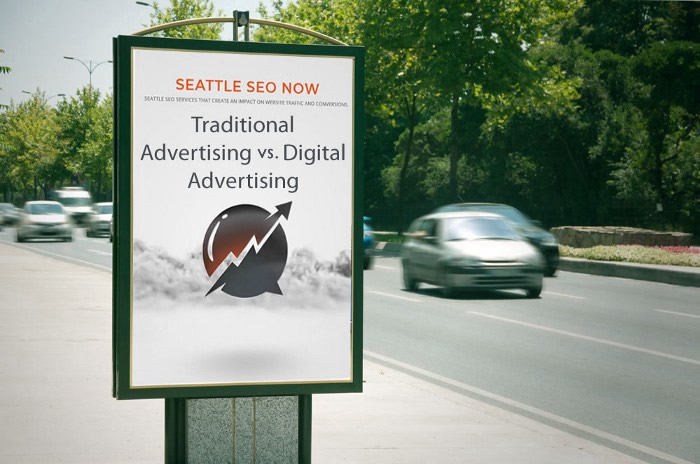 By combining the two, small businesses use a mix of outbound and inbound marketing. Small companies do not have ample opportunities like big companies to get their name out there. They use business Instagram and Twitter Accounts to do promotions to attract customers to showcase their products. While also responding to inquiries in a timely matter. This is viewed as an inbound marketing technique because they draw the customer. They are not going to the customer. Sometimes they even go door to door to post the services they provide, people may not like that, but that is how most businesses are willing to get their name out there. Sometimes you need to pour a little water into a water pump to get it running, which is what they do. The more opportunities they see like this, they get out and promote who they are. Establishing who you are and what you do as a small business owner is essential. Inbound Marketing techniques help establish a connection with the customer.
Business owners have become good friends with their customers over the years, sometimes. Most importantly, most customers are loyal. They look forward to coming back to good businesses. Over the years, every good company has established pathos with some clients, making it hard to take their business elsewhere.
Risk of Marketing
Furthermore, as with almost anything, there is little risk involved. Sometimes you have to put in more than you get out. With outbound marketing, there is high cost and low yield sometimes. You have to put in more money than you make because you are going out to the consumer and promoting your services. Outbound Marketing is as invasive, "it is invasive and often not disliked by customers, because often the products/services are not relevant to the customer." Because you are pushing the client to try something or use your services, they may start using blocking techniques like spam filters if you are emailing a possible future client. When you are pushy about something, people don't like that.
For an impatient business trying to get results, fast Inbound Marketing will not be the strategy. Inbound Marketing is a slow and patient process. It revolves are the aspects of the term. It focuses on building relationships, building trust, and using strategies to gain more people. Building trust and a good relationship are more of the focus in Inbound Marketing. It is more like focusing on the future return than concentrating on the present. For some business owners, this may not be fitting to their discretion. Everything takes time with Inbound Marketing. Outbound Marketing may be quicker, and you will probably be reaching a lot more people, but the number of people you will be reaching out to, not all of them will use your services; only about a quarter will.
Final Thoughts
Inbound and Outbound Marketing are two very unique techniques. Every innovative Business company uses these in some way. Most use a combination of these techniques. In today's world, many people understand the space a person needs. Going to a person is not valued these days; it is how a person comes to you. People like coming across services and new products by themselves. They don't like having products shoved in their face. The comfort zone of having a person show up at your door and provide services is not there because of the stories that most people hear - for example, fake salespeople with different intentions. People do their research. Whether it's influential, video or reviews, the choice is there. But inbound and outbound marketing is a strategy that can help the final say.
Digital Marketing Services
Off-Page Activities
Articles Writing
Blogs Link SBM
Article Link SBM
Blogs Writing
PDF Submission
Image Link Sharing
Social Bookmarking
Profile Creation
Local Listings
Classified Submissions
Directory Submission
Comprehensive Monthly Reports
On-Page Activities
Target Keywords
SEO Audit Report
Meta Tags Analysis
Duplicate Content Check
Robots.txt Optimization
Google Search Console
Google Analytics
H1 / H2 and Alt Tag Analysis
Google XML sitemaps
Broken Link Check
SEO Friendly Redirect Check
Custom 404 Page
Website Speed Audit (load time)
Mobile / Responsive Testing*
Keywords Research
Web Content Suggestion
SEO Friendly URL Check/Suggestion
Best Seattle Digital Marketing Consultants
Digital marketing includes many techniques ranging from simple SEO to complex site structure development and can be confusing for beginners to learn. But we can help when it comes to the basic steps. For example :
We Help Business Websites Succeed in the following:
Keyword research and analysis from users and competitors alike.
After acquiring the most potential and quality keyword sets
Building landing pages with correct contact and structure.
Utilizing the correct target and researched keywords.
Optimize on-page structures like title, H1, meta description, images, and readability.
Build off-page domain authority or, in other words, build a backlink system pointing to crucial web pages.
Track results and continue to optimize the factors affecting SEO according to Google standards.
Advanced optimization includes in-depth optimization such as bounce rate and time on site.
Benefits of using Seattle Digital Marketing Services?
Advertising a business online has more aspects than purchasing advertisement space on a web page. Digital Marketing is a way for companies to improve their presence online. Many customers will use a search engine like Google to purchase or are interested in a specific subject. 
You want to be at the top of the list returned from the search engine as a business. SEO aims to rank a website higher when users search for these phrases or words. With our collective experience in digital marketing and web design, we can:
Develop and implement SEO and PPC strategies.
Create and manage link-building, content marketing, and social media presence. Innovate and present new marketing platforms and processes.
Develop engaging online content, including clickbait, forums, videos, graphics, and blogs; monitor and analysis content success.
Forecast marketing campaign growth and ROI for marketing campaigns.
Manage email and social media marketing campaigns.
Contact, interview, and hire third-party graphic designers, web designers, and videographers to create unique and engaging content.
Drive traffic to company pages.
Develop and manage projects and team members, including delegating tasks, reviewing team member work, adhering closely to deadlines, budgeting, developing and revising ideas, and implementing projects.
Keep abreast of new social media sites, web technologies, and digital marketing trends; implement these new technologies in developing campaigns and update current campaigns to include further information.
Have you probably landed on our Seattle SEO Now website to find the right digital marketing partner to help drive more traffic to your website? Maybe you've had many developers work on your website but had no luck in higher ranking or more website traffic. But, when it comes to Digital Marketing, we can wholeheartedly design suitable online marketing campaigns that drive conversions, sales, and leads to your website. Could we be wrong?
Connect with us today, and learn about what untapped opportunities your website may have. Connect with us today.
Contact Our Seattle Digital Marketers
More about Seattle SEO Services
I can assure you that SEO is genuine and very important to your website's health. So, what are you thinking? "I've never heard of an SEO? What is SEO? Am I being misled by this salesman?"
Search engines like Google and Bing have to sort through billions of websites to generate accurate search results. How do they quickly take a user's search and respond with pages and results? An algorithm. Algorithms and formulas decide what gets displayed on page one of a search browser; also, pages that rank low follow. This means that your input passes through a series of complex formulas and algorithms, and eventually, hundreds and thousands of web page results are displayed.
Seattle SEO Now, people have gained knowledge and experience through real-life projects. Our company gives websites the traction needed for them to be ranked high. Without getting too nitty-gritty, here is a brief overview. Search engines use keywords to do a lot of heavy lifting when searching for a website. You can get a better SEO rating by repeating keywords and phrases within your website content. Note this does not mean stuffing a web page with keywords!
Everything on your webpage affects SEO ratings in some way. You get a better SEO rating if your title is a good page summary. If links on your page lead viewer to related material, you get a better SEO rating. The main thing to remember is that the core part is that if you have unique and exciting content that holds the viewer's attention, you get better SEO ratings.
Are you interested in more? Read some articles on our SEO blog or contact one of our SEO Experts.
Seattle SEO Services
Improve Visibility | Increase Targeted Traffic | Target Qualified Leads and Conversions | Website Analysis & Competitor Analysis | Keywords Analysis and Suggestion according to website relevance | SEO Friendly URL Suggestion and Implementation | Optimization of Title Tags and Meta Description Tags | Header Tag Optimization | Optimization of italics and bold tags | Analysis of non-indexable attributes | Robots Optimization | Image Analysis and Optimization of Alt and Title tags | Hyperlink Analysis and Optimization | Optimization of internal Navigation /linking structure | Analysis of Broken Links | Page Content Optimization | Fix Canonicalization error | Website URL Redirection | Improve website performance | High-quality Article Submission | Profile Creation | PDF Submissions | Social Bookmarking submission |Directory submission | Classified posting | Local listing | and more.
We offer search engine optimization, online marketing, and web design to small businesses in:
Auburn| Bainbridge Island | Bellevue| Bellingham | Bothell | Bremerton | Burien | Camas | Covington | Des Moines | Edmonds | Everett | Federal Way | Issaquah | Kenmore| Kennewick | Kent | Kirkland | Lacey | Lake Stevens | Lakewood | Longview | Lynnwood | Maple Valley | Marysville | Mercer Island | Moses Lake | Mount Vernon | Oak Harbor | Olympia | Pasco | Pullman | Puyallup | Renton | Redmond | Sammamish | Seatac | Shoreline | Spokane | Spokane Valley | Tacoma | Tumwater | University Place | Walla Walla | Wenatchee | Yakima.
Seattle SEO Now Services Include:
Our Web Agency has worked with many known clients from many industries.